Expert UX Templates & Resources
Hi, I'm Stéphanie Walter, and want to help UX Researchers and Designers grow and get better at their job. In this shop, you will find templates, tools and resources I created to help you, in your daily practice.
Save some time for your next research session!
Feel free to reach out if you have any question about those.
Download All English Resources
Télécharger des Ressources en Français
Tested & Used by Experts
You get 12+ years of experience bundled into a helpful format. These templates have been tried, tested, improved and approved by UX pros.
Save Time
Save time and everyone's sanity during research sessions. These templates are versatile and made to be used in various scenarios.
PDF & docx Formats
Most templates and cheat sheets comes in different formats (PDF, docx) so that you can re-use them as base for you own project.
FAQs
The format of the templates is specified in the product page.

Most come in .PDF format that you can print and re-use. Templates that need to be modified (like interview scripts) come in .docx as well so that you can adapt them. Some templates are Figma or Sketch files.

There will also be some Miro board templates. Please note that you need a paying account in order to import those.

Once the payment is validated (by Paypal or your credit card company), you are redirected to a download page with all the files. You can download them 5 times each. You will also receive an email, with a link to this download page.

If the payment is pending, you have to wait until it is validated to have access to the downloads.

I do not provide direct individual support on the usage of the templates. Nevertheless, if you have technical issues with a file, can't open or download it, please reach out.

A lot of them have either a list of resources to help you dig further, or links to my blog posts with more details on how to use the method.

Some of the templates have detailed instructions, like how to set-up a workshop with them (or how to print them for cards). For those, this is detailed in the product page.

If you need help with a specific UX method (related or unrelated to a resource), you can book a 45min session with me here

I currently support Paypal.

The platform also support credit card payment: Master Card, Visa and American Express.

Paypal sometimes withholds payments as part of their "security measures" to review the payment. While the payment is reviewed, it's in a "holding" status and you don't get access to the downloads. Once it's reviewed by Paypal, you should have access. If your payment was reviewed and you didn't get the resources after 24h, please contact me via form on my site and I will re-send the link.




Please do NOT buy the item again. Just wait a little bit for the verification to go through.

The templates are available in English. And some of them are also available in French. The platform doesn't support multiple languages yet, so the interface is in English, even for French content. Sorry about that.

Due to the nature of digital goods, all sales are final and no refund will be issued.

Product descriptions are quite detailed, with a list of the downloadable files and often a lot of pictures of what the files look like. If you are not sure about an item and need more information before buying, you can contact me.




The only exception to this policy is, if you bought a product twice, by mistake, within a delay of 7 days. In this case, please contact me via the form on my site and I will issue a refund of the duplicate item, if the payment method allows it.

Yes, totally. If you have an audience you want to share those tools to with a special discount (newsletter, blog, LinkedIn communities, etc), please reach out via my contact form and we will figure something out.

If you work for a university or a school, I can offer a teacher discount. Please contact me with your teacher school email and we'll figure something out.

My preferred method of communication is asynchronous emails. Best way is the contact form on my site.

I do NOT offer phone support, since most questions can often be answered by an email (and I want to avoid fees for both of us)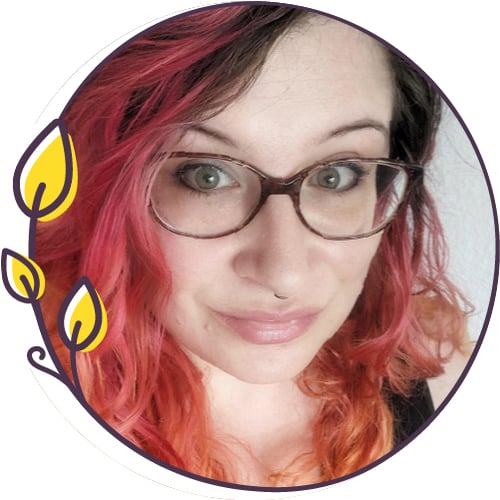 Stéphanie Walter
I created Expert UX Templates & Resources to help UX researchers and designers save time and grow better at their job.
I'm a UX Researcher and Designer with 12+ years of experience. I design user-centred, inclusive and accessible products and service, mostly in Enterprise UX. You can check my portfolio.
I also write articles on my blog, teach design and talk at conferences & workshops events all around the world. And I recently wrote a book on User Journey Maps.